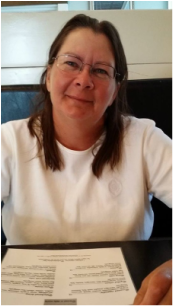 Barbara lives on the shore of Lake Erie, Ohio with her wife and well-loved pets. As a young woman, she enjoyed exploring nature and art, nurturing her talents in drawing, writing and graphic art.
   While in school she pursued undergraduate studies in Business with a concentration in Graphic Art. Her love of the outdoors led her to a career as an Operating Engineer, where she has the added bonus of working a job she loves, as well as enjoying the outdoors. In later life, Barbara continues to gain new ideas for her short stories and novellas.
   Her hobbies include traveling, reading, writing and nature photography. Cricket is her first published book where she writes about a woman's journey through loss, and how she emerged triumphant.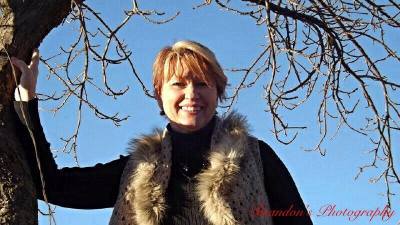 Originally from England, Dawn now lives in Texas with her two children. Dawn finds the relaxed atmosphere a wonderful place to pursue her love of writing.  
   When she is not working on a new novel, or creating the plot for her next book, she is gardening, cooking, reading, and volunteering her time as a Paralegal for Legal Aid, she is running a group she founded on Facebook, called "Lesbian Book Readers Club."
    Her interests in writing include poetry, short stories, novels, and journalistic feature writing.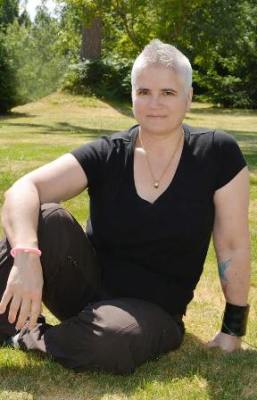 Shiralyn grew up in a small village in England. It was during her childhood that she realized her love for the written word.
    As an adult, she met and married her wife Janice, where they now live in the province of BC in Canada. This is where she wrote her first novel, Loving the Pink Kiss. Her inspiration came to her from the instant she met Janice. 
   When Shiralyn is not writing or spending quality time with her wife, she creates book illustrations and assists authors who wish to self-publish under her business name, girl4girl Publications.